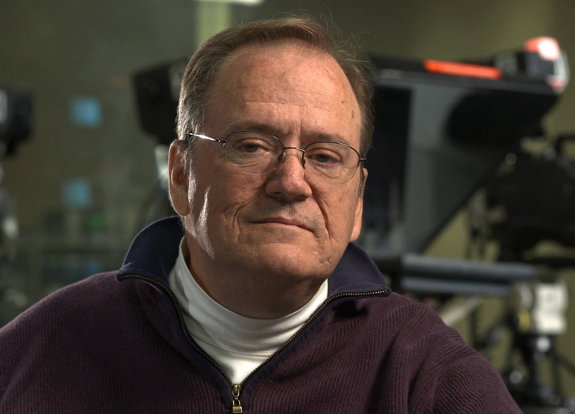 As I mentioned last month, this year marks the 30th anniversary of Access Press and I really feel like my 20 years with the paper have whizzed by. For the paper's first ten years, Charlie Smith was the director with much support from his co-founders, Bill and Renee Smith. When I first started, I got fantastic help as well, and I've been thinking a lot about that lately.
Why am I reminiscing about those years? Not just because of the paper's anniversary, but because of my own transition. As some of you know, I had been planning to step down from the role of executive director and editor-in-chief in the next year or so so that I could write more and enjoy time at home with friends and with family in Arizona. But as it turns out, I've also had some medical issues to deal with over the past year, and so I've decided, along with the Board of Directors, that it's time for me to take on a different role. I am looking forward to being one of the contributing writers. I'll continue to write a "Tim's Desk" column, along with other articles. I'm hoping that will include more news from the capitol. The board has formed a management transition team in the last couple months, and I look forward to working with them and soon introducing a new Access Press executive director to all of you. 
So you can imagine how much I'm thinking about all the outstanding staff, advertisers, readers and community supporters that I've worked with from 2001 on. There are hundreds of people who have supported me and Access Press throughout my tenure. I can't name them all, but I would be remiss not to mention Jane McClure especially. She has been a great teammate as managing editor and reporter. I've never worked with anyone who's been more supportive and agreeable while also teaching me–every week, every year–how to produce a paper with real journalistic integrity. Jane is a journalist's journalist.
Jeff Nygaard, who had worked with Charlie for years, was a solid journalistic mentor at the start. Along with Jeff was Donna McNamara, who had also worked with Charlie in the early years managing the business side of the paper. She was a great all-around mentor, teaching me grant-writing, bookkeeping, and just about all of the basics to keep Access Press alive. Ellen Houghton at Presentation Images was the paper's desktop publisher for more than 25 years. She saw the paper through several design and layout updates, and was vital in advising me and the staff on what would work and what would improve the look of the paper. Ellen, Donna, and Jeff were always there when I had questions, and helped the paper make the transition after Charlie's death in 2001.
The paper has been served by dozens of community leaders on its Board of Directors. From the beginning, I was able to rely on people like Steve Kuntz, Margot Imdieke Cross, Bill Dessert, Mary Kay Kennedy, Brigid Alseth, Kelly Matter, Kristen Jorenby, Steve Anderson, Tom Squires, JoAnn Cardenas Enos, Mike Chevrette and so many more. They brought financial and organizational expertise, plus the inside scoop on everything happening in the disability community. For just one example, Margot is an encyclopedia of knowledge about the ADA, housing, and transportation. She pushed me to get informed and to understand better how in all these areas Access Press needs to have a voice. I've felt with all of these associates that I could give them a call or send an email and receive the best advice in the state. And all of that advice has served you, the readers of Access Press.
So I'll be sitting and thinking back a lot, and since I couldn't begin to mention here all of the people I value from my time in this job, many of you can expect to get a call or text from me as I'm remembering how much you've contributed to the community and Access Press.
I am looking forward to the writing job, though. One of my favorite experiences was interviewing U.S. Attorney General Janet Reno when she had come to Minnesota for a Courage Center event. She was so down to earth and generous with her time. She gave a beautiful explanation of why she believed that we need an all-inclusive society, and she shared moving stories from her personal life as well.
Another highlight, or at least memorable event, was when a PBS capitol reporter stepped right in front of me at a Howard Dean press conference when he was running for president. It was great to have Gov. Dean tell the reporter to move back…"behind that gentleman in a wheelchair that you just stepped over." Another moment I'll never forget was having to interrupt former WCCO news anchor Don Shelby at the premiere of the documentary, "The Real Story." He was one of the invited panelists, but his comments went on just a little too long and we were out of time. A few years earlier Minnesota Monthly magazine had identified both of us in their annual Salary Surveys. At that time, Don Shelby was the highest paid journalist in the Twin Cities, and I…well, yes, I was the lowest paid. And now, since I'm in danger of going on a little too long myself, just one final neat Access Press experience: Gov. Mark Dayton asked me to come up to the podium and sit next to him as he signed into law the removal of an age limitation for the Medical Assistance for Employed Persons with Disabilities program. The paper had been a vocal advocate for that legislation, and he recognized it.
I'll talk with you all in March in my new column. In the meantime, stay safe and warm, and I'll do the same.