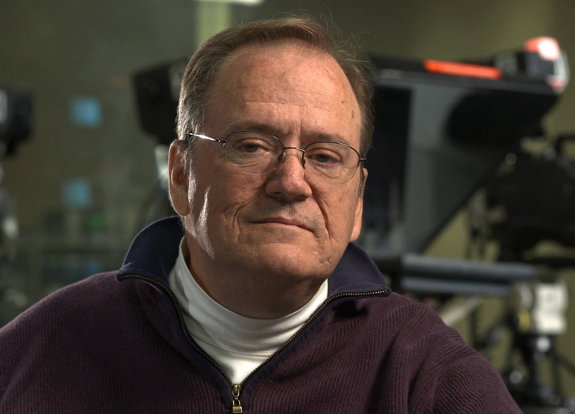 Here we are at the start of a new year and a new decade. It's an election year, not only for the president but also for members of Congress, and all 67 state senators and 134 members of the state House. So this can really be the start of a new outlook on what's important, in Minnesota and in the country. It all comes down to how we inform ourselves and inform our candidates about our priorities, and then how we vote. 
The new decade will probably be filled with many of the same struggles our community has faced for a long time. We need to stay focused on healthcare, transportation, housing, community accessibility and our right to live independently. We've made progress since the Americans with Disabilities Act (ADA) was enacted in July 1990, but we can't give up, and we can't wait for or expect others to speak out for us. We can't stop speaking loudly about our needs, our rights—here in the paper, and in every public place.
In this year's state legislative session we have to tell policymakers that underfunding social services for people with disabilities is not acceptable, and it cannot continue. If they want our votes, they have to recognize this and act. If you haven't made your New Year's resolutions yet, do this one thing: call or email your state representative and senator and tell them what you want them to focus on this year. What is your top priority for state policy?
Also it's not too soon to start looking at the presidential candidates to see which ones have the best platform on disabilities and on economic success for all. Who's got real plans for inclusion, and who just thinks you can pull yourself up by your bootstraps?
The mood of the country isn't very optimistic for people with disabilities, or any marginalized people, for that matter. Maybe they'll help us in the session, or when there's more money. Maybe they'll just continue to study and fund surveys and make the wrong things bigger and the right things smaller. Politicians need to recognize we've gotten ourselves into a deep hole in almost all social services, and now it's going to cost big time to get out of the hole. Or maybe, like the president, they'll just quietly un-fund services.
This coming May, Access Press will celebrate its 30th birthday, which means that we are going into our fourth decade, and I can't thank you enough. If I could speak for Charlie Smith, the founder, I know he would want me to give you his thanks, too. We value our readers and advertisers above all and are proud to be your voice. More than ever the big daily newspapers are paying attention to issues and ideas that first appear in Access Press. Like me, Charlie would also be grateful to the dozens of community leaders who have served on the Access Press board of directors since 1990. They've all generously given their time and wisdom to support Access Press.
In this issue, you'll find the Directory of Organizations, one of the most valued, longtime features of the paper. With smart phones and Google everywhere, you may wonder if you need another phone directory. But the Access Press DOO is not just a phone directory. It is where organizations reach out to you, our readers, to let you know specifically how they can serve you and the rest of the disability community. They don't regard us as being in the margins: they exist for us, and to make life better for every one of us. The DOO is published quarterly in print and is online 24/7. If you're reading this online, be sure to pick up a print copy of the paper so you can keep the DOO print copy on hand as a resource for you and the organizations you work with.
On that note, please be sure to patronize all of our Access Press advertisers. Whether they are businesses or non-profits, our advertisers care about this community, and need your support to continue providing services. This month we launch special sections, to spotlight goods and services our readers need.
Finally, thank you for your tremendous support during our matching fund drive. The Access Press Board of Directors made a generous challenge, and you stepped up to it. Your gifts will help to ensure that Access Press goes into this fourth decade in a good position, ready to face old challenges in new ways. You know that we are working on a new strategic plan, and we're looking at ways to make sustainable changes as an organization. Your resources are vital to the future of the paper.
Stay safe and warm in January, and we'll talk more about change as the new year progresses.
Thank you for your support! ■