Wagner was noted artist
Kari Nicole Wagner was a talented artist who was able to live independently and flourish with support services. Wagner died suddenly in May. She was 44 and lived in Golden Valley. 
Wagner grew up in the Twin Cities area, attended Michael Dowling School in Minneapolis and was a 1996 graduate of Robbinsdale Armstrong Senior High School. She lived with cerebral palsy. As a student she participated on the Robins adapted athletics program's soccer, hockey and softball. She also participated in arts programs.
After high school she began working in the Data Ability Department at Courage Center in Golden Valley. That department was acquired by Rise, Inc. in 2003. Wagner worked there until her death.
She lived in an ACR home for 17 years, with housemates and staff who became good friends. Her obituary said, "Without the loving care Kari received at her home, she would not have been able to fulfill her dream of living independently."
Wagner developed a passion for painting in 1993, thanks to an art therapy program at Courage Center. She learned how to paint using specially adapted head-gear that would hold her paintbrush in position. Head movements could direct her brush strokes. She became adept in the use of watercolors and acrylic paints. In 2007, she introduced her artwork on her own personal website kariwagner-artwork.com. Wagner exhibited her work at shows and became well-known in the arts and artists with disabilities community. Danielle Griner was her art coach for 16 years.
Along with her many activities with ACR friends and staff, Wagner had a deep faith and participated in a Bible study group for adults with disabilities.
She is survived by her parents, a grandfather, aunts, uncles, cousins and many friends. Services have been held, with fresh-cut lilacs to honor her memory with a favorite fragrance. Memorials are preferred to Children's Hospitals & Clinics of Minnesota, Gillette Children's Hospital, Courage Center, Rise Inc. or the Grove Church in Maple Grove. 
---
Mooty led through generosity
Sally Rae Mooty had a passion for helping people in need. Mooty died in May. She was 79 and lived in Edina. 
She and her late husband Melvin Mooty had a legacy of giving to individuals in need. Especially close to their hearts was Courage Center, now Allina's Courage Kenny Rehabilitation Institute, where they created the Mooty Scholarship for People with Disabilities. The scholarship, which is awarded annually, provides assistance so that students with disabilities can increase their career options and enrich their lives through education and training. The scholarships are to be used to fund tuition, books and supplies. The scholarships are intended to assist people who have a sensory or physical disability who want to pursue educational goals or to gain technical expertise beyond high school.
The Mootys enjoyed meeting the scholarship recipients and seeing the impact on their lives.
She is survived by a daughter and son and their families, nephews and many friends. Services have been held. Memorials are preferred to Gianna Homes of Minnetonka or Courage Kenny.
---
Nordmark helped found program 
Gary Ellis Nordmark had a role in helping found one of the Twin Cities area's oldest disability service programs. Nordmark died in April. He was 78 and most recently lived in Blaine.
Born in North Dakota, Nordmark was a graduate of the University of North Dakota – Grand Forks. He moved to the Twin Cities in 1963 and retired in 2001 after a long business career.
Nordmark was very proud to have been instrumental in the formation of Living Well Disability Services, formerly Dakota's Children, Inc. What is now Living Well Disability Services was founded as Dakota's Children in 1972 by parents, volunteers and community partners in West St. Paul, including Nordmark. The program now provides person-centered services to people living in eight counties in the Greater Twin Cities area.
He also had an avid interest in automobiles and antique car restoration. He was particularly proud of his 1937 Packard Coupe, which he supercharged and named Moriah.
Nordmark is survived by his wife, Sandra, children, a granddaughter, sisters, nieces and nephews. Services will be held at a later date. Memorials are preferred to a favorite charity.
---
Skoglund lived with rare disorder 
Duane Paul Skoglund lived a full life despite a rare genetic disorder. Skoglund died in May of complications of the COVID-19 virus. He was 73 and lived in Brooklyn Center.
Skoglund lived with Bardet-Biedl Syndrome. It has many physical and cognitive limitations, including vision loss.
He was a 30 year client of Opportunity Partners and spent the last 14 years at Presbyterian Homes, Maranatha Care Center. He gave cartoon character nicknames to people he liked.
Skoglund is survived by his father, brothers and their families, a sister-in-law and other family and friends. Services will be held at a later date. Memorials are preferred to Opportunity Partners or Minnesota Braille and Talking Book Library (State Services for the Blind).
---
Kane was an educational pioneer 
Rosalie Ann Kane was a professor of social work and public health for more than 45 years, with a focus on case management, community-based care and person-centered care systems. Kane, 79, died in May after a brief battle with brain cancer. She was 79 and lived in Minneapolis.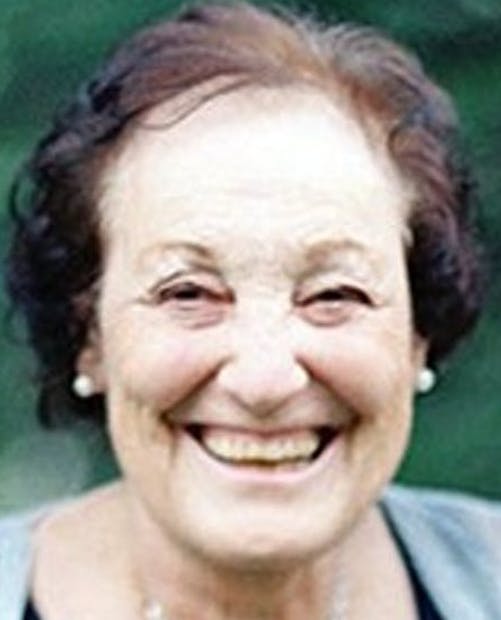 Kane spent more than three decades at the University of Minnesota where she worked up until the time of her death. A pioneer in her field, Rosalie's academic work focused on case management, community- based care, and transforming long term care systems to be more person-centered. She was a relentless champion for the rights of seniors and adults with disabilities to self-advocate. She led a movement to help elders find joy in aging.
She had many works published and was a tireless challenger of established norms in her fields of expertise. She was noted for truly caring about people, listening to them and sharing their stories.
Kane and her husband, the late Robert Kane, taught at the University of Minnesota for decades. He was the Minnesota Chair of Aging and Long-Term Care at the University of Minnesota's School of Public Health where he was a professor for more than 30 years.
She was extremely proud of her Canadian heritage and remained connected to her Ottawa Valley roots. She was also dedicated to feminism and her Jewish faith. Growing up in an era when religious education was largely reserved for boys, Kane was bat-mitzvahed as an adult and her synagogue remained an important focal point of her intellectual and spiritual life.
Kane is survived by three daughters and their families, many other family members, colleagues and friends. Services have been held. Memorials are preferred to the Robert L. and Rosalie A. Kane Scholarship Fund at the Minnesota Gerontological Society, Planned Parenthood, Southern Poverty Law Center or any organization that advances social justice.
---